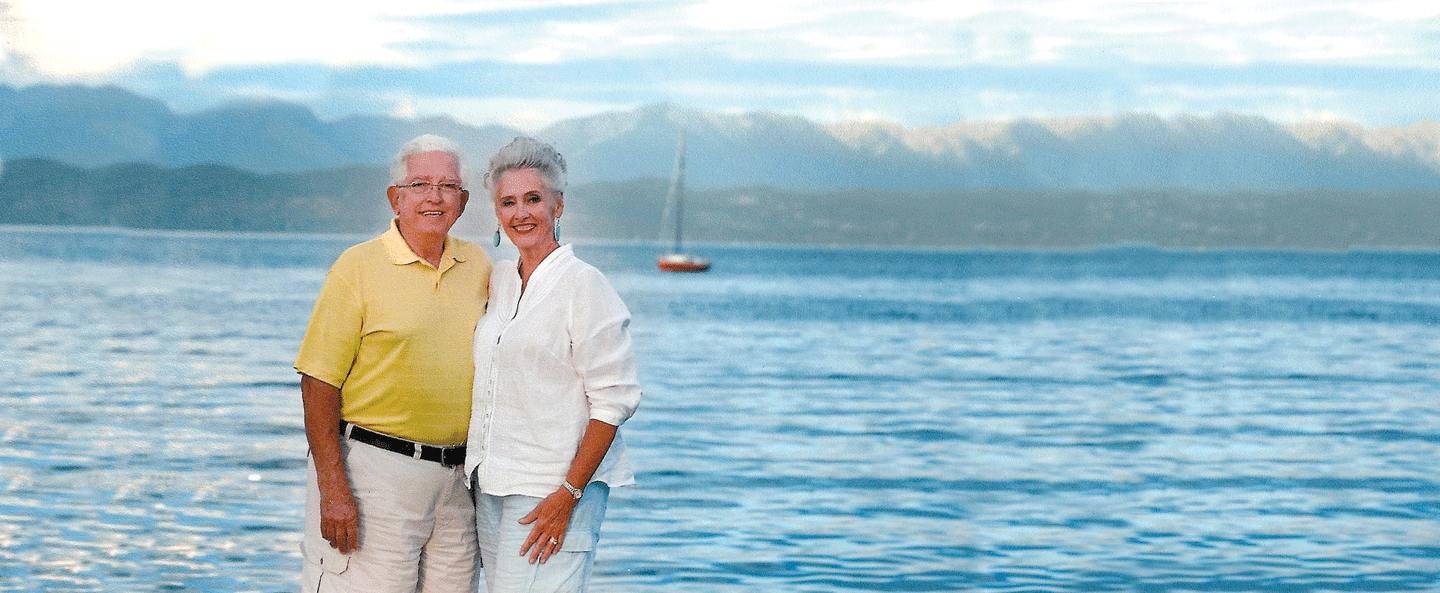 BEVIS FAMILY NEWS
Family is a high priority in the lives of Jim and Anne, and is second only to their relationship with the Father, Son, and Holy Spirit.
"We rejoice that there are 31 members of our immediate family, including daughters, sons-in-law, grandchildren and their spouses, and five extraordinary great grandchildren. We have a wonderful family, all of whom are happily married, and all who are old enough to make a decision have accepted Jesus Christ as their Savior. Our four daughters and their families are scattered in four different states and a number of different cities across the nation. Though we sometimes fall short, our goal is to see all of them each year." – Jim & Anne
For those who are interested, this page is specifically used for Family News, Information, and Updates.
FAMILY INFORMATION:
Jim and Anne Bevis have been happily married for 50 plus years. They both come from a religious heritage that honors God, reveres His Word and follows His Son. Jim and Anne have four married daughters and eleven wonderful grandchildren, and five great grandchildren.
Daughter Holly is married to Jim Allen. They live in Montana and have two daughters. Maegan is married to Ty Unruh. They have two children, Alivia and Bryten. Check out the Unruh's ministry website at www.burningpointministry.com. The Unruhs live in Whitefish, Montana. Elizabeth is a senior this year, planning to do a DTS with Youth With A Mission after graduation.
Daughter Amy Poe is married to Steve Poe. Steve owns a heating and air conditioning firm. They have three children. Max, who is married to Stephanie, has two children, Landon and Tenley. Emily, who is married to Chase Newman, lives in Marietta, Georgia. Sanders is a student at Liberty University.
Daughter Robyn Balcom is married to Perry Balcom. Perry, Robyn, and their three children, Blake, Celeste, and Derek, have served as missionaries with Youth With A Mission. They live in Seattle, Washington, where Perry is a denturist. Blake is married to Shannon, and Derek and Celeste are attending college while maintaining the family home in Kalispell, Montana.
Daughter Melody Baker is married to Bobby Baker. They have three daughters, Channing, Amelia, and Claire. Bobby works in development and fundraising with Mercy Ships, a maritime Christian ministry. Channing is married to Richard Wein, serving with the U.S. Army at Ft. Bragg, North Carolina. Channing and Richard have one son, William. Amelia is married to Jordan Stanley, serving in the U.S. Air Force at Shepherd AFB in Texas. Claire, the youngest Baker daughter, lives with her parents in Colorado Springs, Colorado.
The Bevises are committed to biblical values and the priority of family and marriage. They continue to minister, as called upon, on the family / husband / wife relationship, parenting, and other family and ministry issues.