PHOTO ALBUMS
We hope you enjoy seeing some of the many photos we've gathered from conferences, events, travels, and other CSR gatherings, as well as family photos from the Bevises. If you have any photos which pertain the CSR and/or the Bevises, and if you'd be kind enough to share those with us for posting here, please email copies here.
I Love To Tell The Story
one man's story, a journey out of sectarianism and legalism into a living relationship with Jesus Christ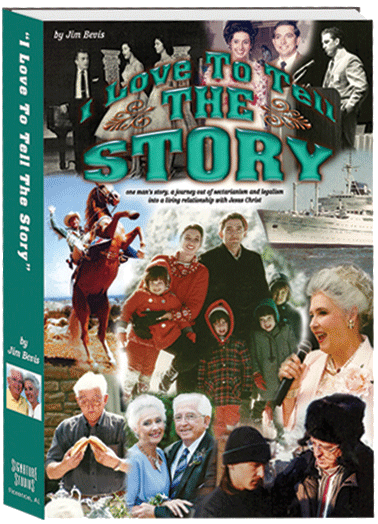 Jim & Anne
Personal photos of Jim and Anne Bevis themselves.
Family Album
Photos which are personal to the Bevis family at large.
National / Political
Photos depicting involvement in national and/or political projects or events.
Rotary
Photos from Jim's involvement with Rotary Club.
CSR Photos
Photos which depict some of the many events, projects, and places with which CSR has been involved in our 50+ years of ministry.
Israel-Related Photos
These photos include those which are related to our ongoing commitment to supporting Israel, via projects, events, or otherwise.
Special Moments
An album which features some special moments captured in time.
Special Friendships
A variety of photos with some of our dearest friends.
Photos from Israel
Images captured during the Bevis' most recent trip to Israel.
Old Photos / From the Past
This photo album features precious photos from days gone by.
AN EVENING OF APPRECIATION
PASTORS AND MINISTERS APPRECIATION BANQUET
presented by CSR Ministries and Marriott Shoals Hotel
Tuesday October 17th, 2006, at Mariott Shoals Hotel
Wagnon Sisters – "My Desire"
Anne & Becky's RCA record released in 1959. Click "play" and enjoy this catchy tune from the past.