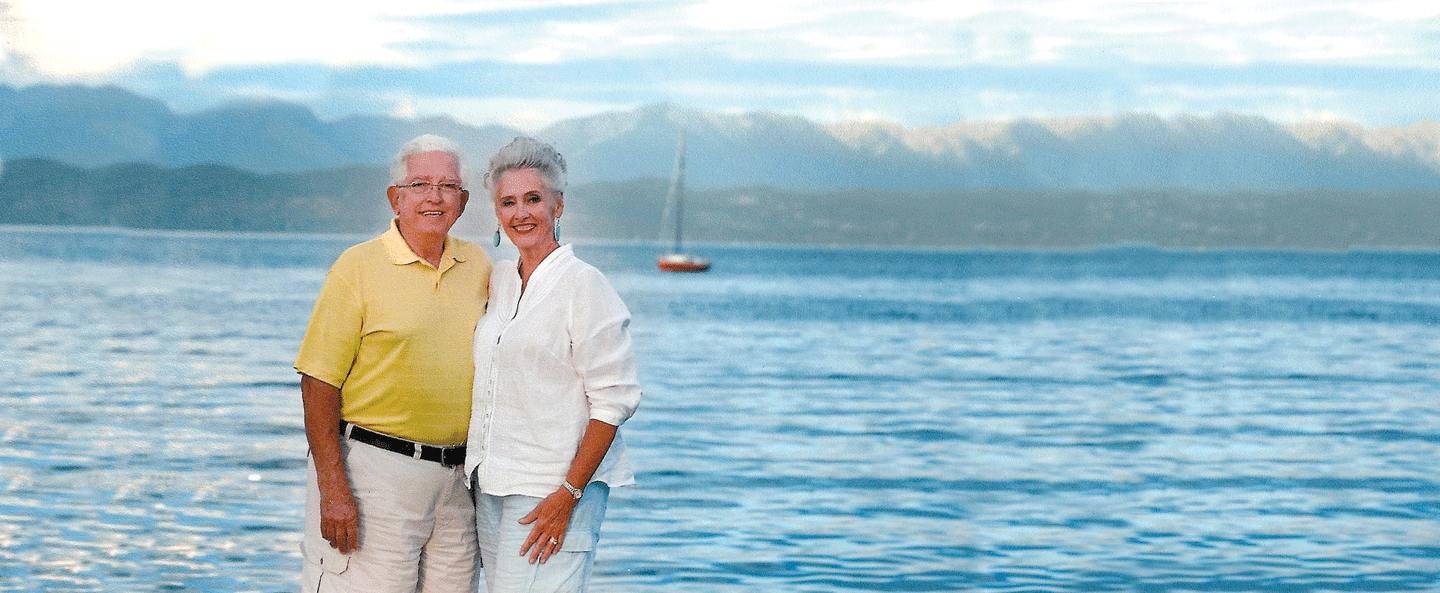 JIM & ANNE BEVIS
Our Directors, Jim and Anne Bevis have 63 plus years together in marriage and ministry. The Bevises are co-hosts of a weekly radio program called "What on Earth is God Doing?" They now reside in Braselton, GA, but have ministered in over thirty countries of the world. This couple remains on fire for God, spreading the Good News of the Gospel of the Kingdom.
I Love To Tell The Story
one man's story, a journey out of sectarianism and legalism into a living relationship with Jesus Christ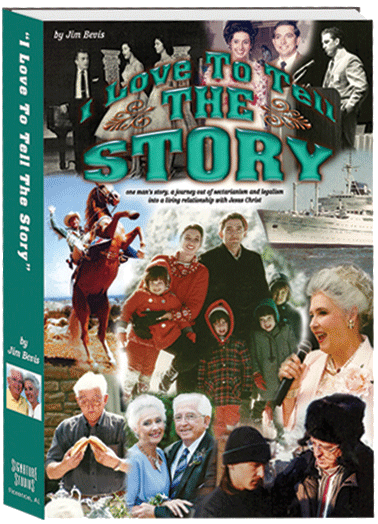 Our Mission and Goals
CSR Ministries seeks to glorify God and to exalt the Lord Jesus Christ by serving as a catalyst of renewal and spiritual unity and a facilitator of encouragement among pastors, ministers, and other leaders, through the power of the Holy Spirit. The Mission of CSR Ministries is to provide conferences, training experiences, resources, leadership development, one-on-one encouragement, and ministering to the Body of Christ, its leaders, and members.
OUR STORY – by Jim Bevis
My wife Anne and I have been in full-time Christian ministry for the same number of years we have been happily married, currently 50 plus years. We have served as a local church pastor, executive pastor, denominational executive, missionary and head of a parachurch ministry. For ten years, we served as Ambassadors at Large with Mercy Ships, a division of Youth With A Mission.
In 1991, after thirty-one years of ministry in Nashville, Atlanta, Houston and Indianapolis, we returned to the area of our birth, the Muscle Shoals area of North Alabama. I have served as President of CSR Ministries, an International Christian Renewal Ministry, planning and executing over 90 national and international conferences all over the world.
In 2005, I had an open-eyed vision while driving up I-65. I saw Anne and I knocking on church doors across America for the purpose of encouraging pastors, ministers and priests. In accordance with what I believe the Lord said, I started calling on pastors beginning with the three churches down the street from our home in Florence, Alabama.
I have personally visited with over 600 pastors in Alabama, Mississippi, Tennessee, Georgia, Montana, and several Northeastern states including Vermont, New Hampshire and Maine. During these visits I pray for the pastors, encourage them in any way that I can and present them will a small gift provided by several Christian publishers and ministries.
I have had some phenomenal visits with pastors needing encouragement in many different areas of their lives and ministries. I have had three minute visits and as much as three hour visits. I have visited pastors who were writing their resignations when I walked into the church office. I have visited men and women of God who were discouraged, disillusioned and depressed. As a pastor and minister for over 60 years, I have made about every mistake, had two major burnouts and experienced just about any problem a ministering servant could possibly confront. I feel that I am well prepared to identify with problems experienced by God's shepherds.
In 2011, CSR Ministries, and Anne and I joined forces with PastorCare, a national clergy support network. We were appointed the Mid-South Regional Directors consisting of Alabama, Mississippi, Tennessee, Arkansas, and Louisiana. We now make ourselves available to pastors in need, as well as continue our work on the preventive side of caregiving. We are seeking to help ministers avoid burnout, as well as other crises.
​
In 2021 we relocated from the Shoals to Braselton, Georgia, moving to be near one of our children. From Braselton we continue to co-host "What On Earth Is God Doing?" – a weekly radio program on WBTG 106.3FM in the Shoals, interviewing people of faith from across the world. We also lead an internet small group on Facebook called "At The Table." We remain open to serving as the Lord leads, wherever and whenever He calls.
ADDITIONAL BACKGROUND:
Jim and Anne Bevis live at Chateau Elan in Braselton, Georgia. They have been blessed with a loving family. They have four married daughters and 11 wonderful grandchildren, and 12 great grandchildren. Daughter Melody (Baker) lives in Colorado Springs, Colorado. Daughter Robyn lives in West Bend, Washington. Daughter Amy lives in Braselton (Atlanta) Georgia. Daughter Holly lives in Ronan, Montana.
Jim and Anne returned to the Shoals in 1991 after a 31 year "tour of duty" in Texas, (Houston, Lubbock and San Angelo) Tennessee (Nashville) and Georgia. (Atlanta). Jim serves as President of CSR Ministries, an international Christian renewal ministry. In addition to being a minister, Jim is a professional meeting and conference planner. He and Anne have planned and executed some 90 national and international conferences ranging in size from 100 to 35,000. The Bevises have ministered in over thirty nations of the world including Russia, China, Lithuania, the Philippines, Siberia, Costa Rica, Nigeria and the Dominican Republic. Jim served on the Executive Committee and Board of the North American Renewal Services. He has served as a member of the Christian Leadership Council of Remembrance of Yad Vashem, the Holocaust Remembrance Center in Jerusalem, and currently serves on the U.S. Advisory Board to the International Christian Embassy - Jerusalem. Jim and Anne have conducted renewal meetings and conferences across the nation and world.
Currently a member of the Braselton Rotary Club, while living in the Shoals Jim was a member of the Florence Rotary Club where he has served as a member of the Board of Directors. In addition, Jim completed a six year term on the Board of Directors of the Florence Lauderdale Tourism Bureau and is a former member of the Religious Conference Management Association. He has served on the Board of Directors of Kings Bible College in Nigeria and is a former member of the Christian Meetings and Conventions Association and the American Israel Public Affairs Committee. Jim has also served as a member of the Martin Luther King Jr. Committee. In the Shoals, Jim and Anne have led seven major Christian conferences. Jim also worked as a city catalyst in bringing the body of Christ together. In addition, Jim and Anne lead a new ministry called The Ministry of Encouragement, focused primarily on encouraging pastors and ministers.
Anne Wagnon Bevis is a former recording artist with RCA records. Jim first "met" Anne on The Ed Sullivan Show in 1959. They married in 1960. Anne often sings and ministers with Jim. Together they co-host "What On Earth Is God Doing?" – a weekly radio program, interviewing people of faith from across the world.
While in the Shoals, Jim and Anne were members of Grace House, a non-denominational, evangelical church in Florence. Upon moving to Georgia, they are attending services at both The Vine Church in Braselton, and Living Hope Church in Athens, Georgia.
"My wife and I have known the Bevis[es] since around 2011. We met them during a crisis in our lives. To that end they are the angels God sent us to see us through that period. They gave us the proper spiritual, mental, and physical guidance needed. They put us on the path to healing. One of the most amazing things to us is while they were helping us find the wholeness we needed, they were helping others from different parts of the world do the same. We thank God for the friendship we developed with the Bevis[es] then and continues to this day. What a wonderful world this would be if more of us were like the Bevis[es]." – S.W., Tennessee