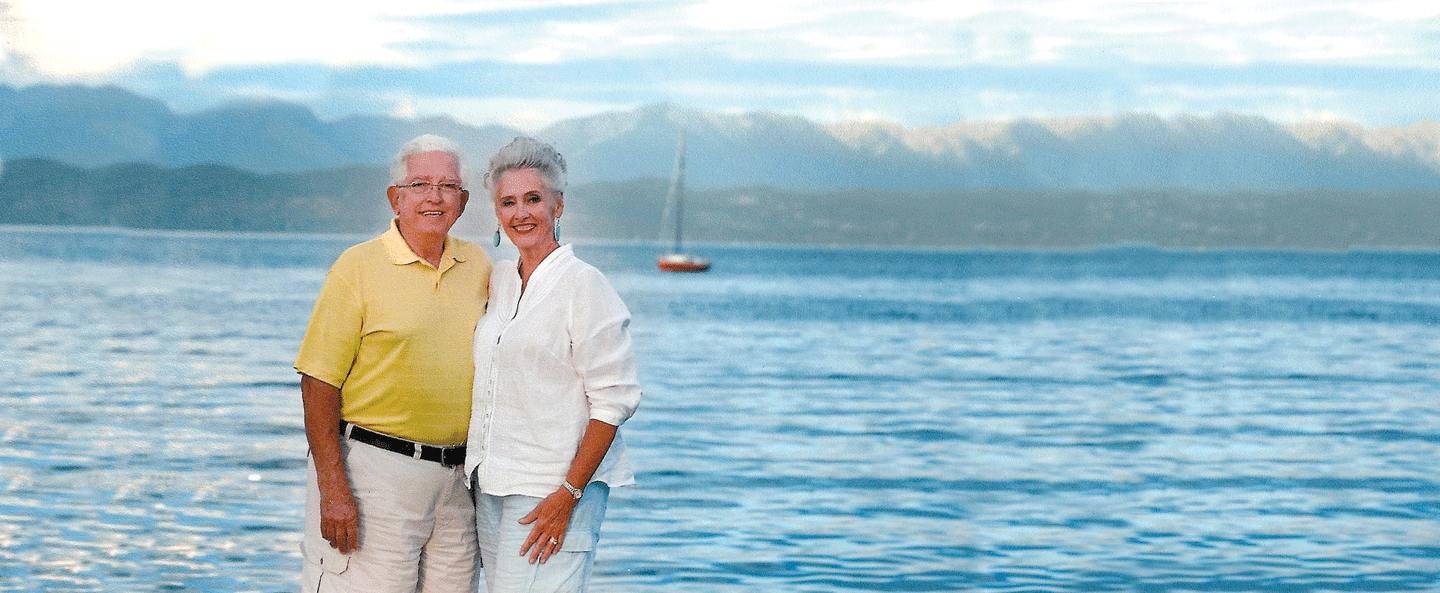 THE SPIRIT OF THE SHOALS RECIPIENT:

Howard Speegle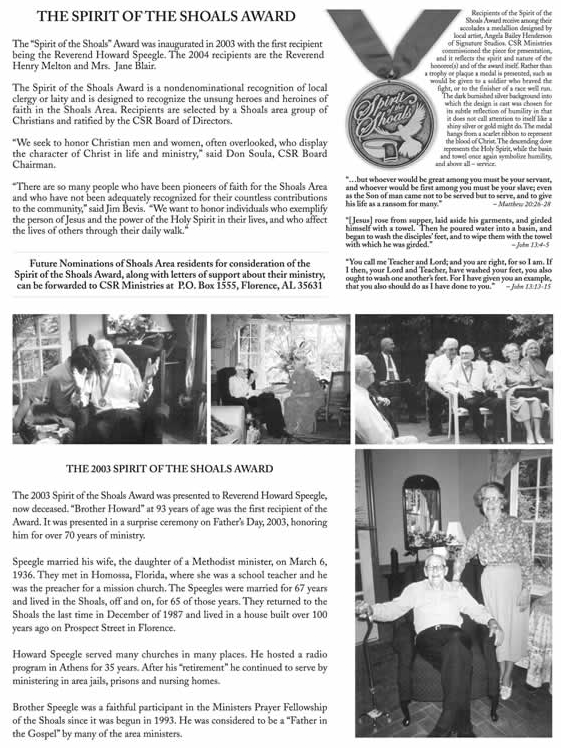 The Spirit of the Shoals Award
The Spirit of the Shoals Award honors men and women of faith in the Shoals Area.
CSR Ministries inaugurated the Spirit of the Shoals Award in 2003 as a nondenominational recognition of local clergy or laity. It was designed to recognize the unsung heroes and heroines of faith in the Shoals Area. Recipients are selected by a Shoals Area group of Christians and ratified by the CSR Board of Directors.
"We seek to honor Christian men and women often overlooked, who display the character of Christ in life and ministry," said Don Soula, CSR Board Chairman.
The Lighthouse Award
The Lighthouse Award is a corporate award, given to either a church, a Christian ministry, or a business that displays exceptional strength in serving as a spiritual Lighthouse to the community, region and world.
Nominations Open for Spirit of the Shoals Award
Deadline for receipt of entries – April 15th
In an effort to continually "render honor to whom honor is due"
as described in Romans 13:7, CSR invites nominations for
upcoming Lighthouse and Spirit of the Shoals Awards.
For more information on the nomination
and selection process for these awards,
please contact CSR Ministries at 256-335-8288 or via email.
Nominations of Shoals Area residents for consideration
of the Spirit of the Shoals Award,
along with letters of support regarding their ministry, should be forwarded to:
CSR Ministries, P.O. Box 1555, Florence, AL 35631