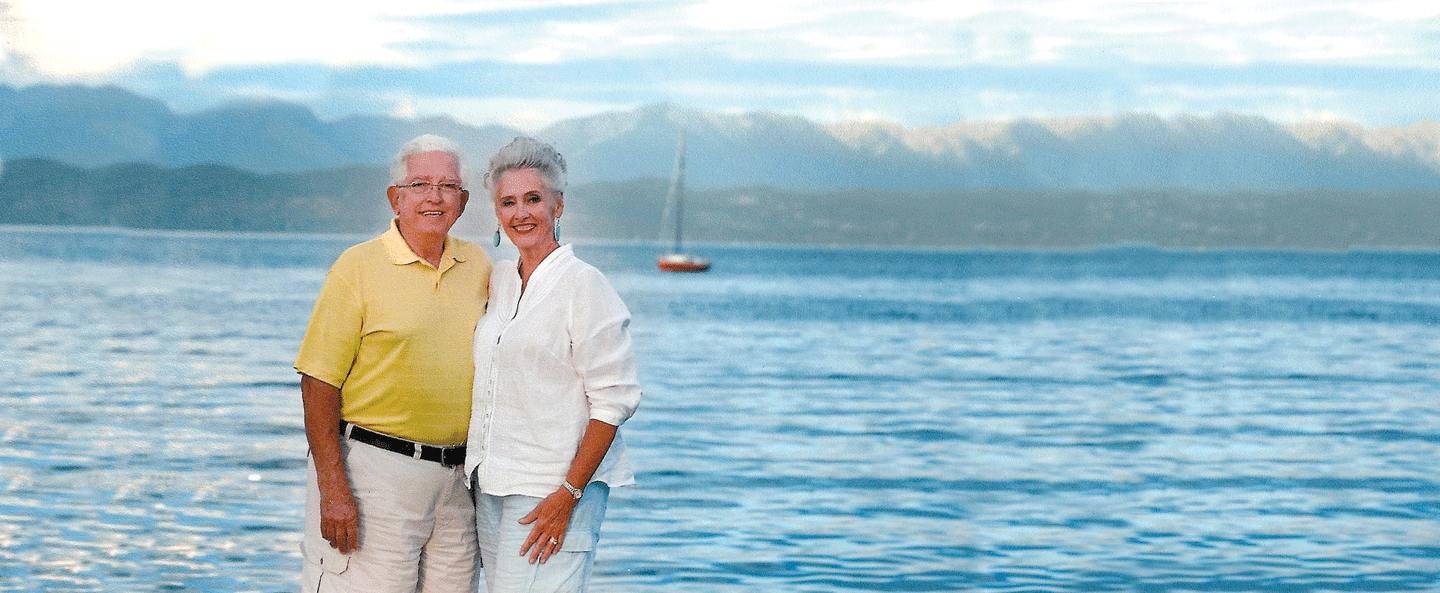 THE SPIRIT OF THE SHOALS RECIPIENT:

Howard Speegle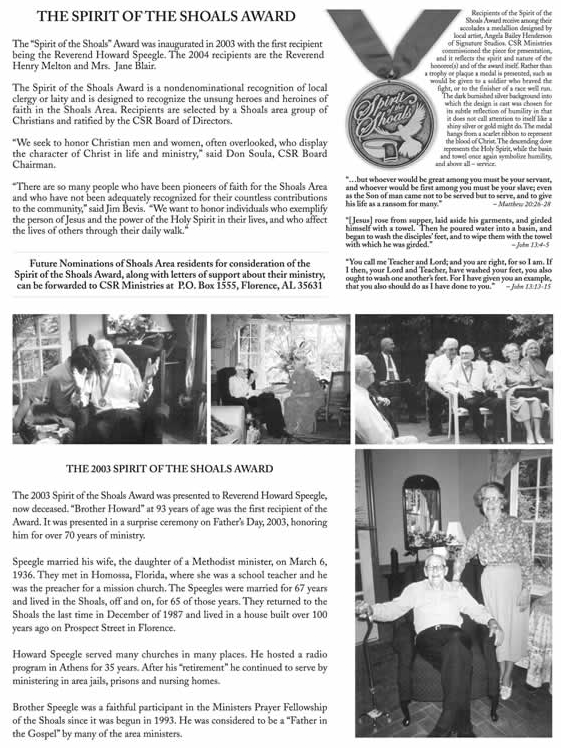 The Spirit of the Shoals Award
The Spirit of the Shoals Award honors men and women of faith in the Shoals Area.
CSR Ministries inaugurated the Spirit of the Shoals Award in 2003 as a nondenominational recognition of local clergy or laity. It was designed to recognize the unsung heroes and heroines of faith in the Shoals Area. Recipients are selected by a Shoals Area group of Christians and ratified by the CSR Board of Directors.
"We seek to honor Christian men and women often overlooked, who display the character of Christ in life and ministry," said Don Soula, CSR Board Chairman.
The Lighthouse Award
The Lighthouse Award is a corporate award, given to either a church, a Christian ministry, or a business that displays exceptional strength in serving as a spiritual Lighthouse to the community, region and world.